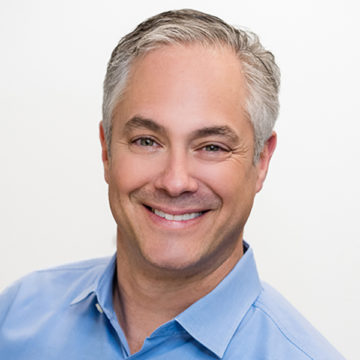 Espire Dental
6825 E. Tennessee Ave., Suite 621
Denver, CO 80224
303-333-2221
espiredental.com
Specialties
From the Dentist - Sponsored
If you're a Denver native, you've probably heard of 4th generation local Dr. Brett Levin, and if you are a Nuggets fan, you may have seen him on the Kiss Cam (you can ask about that story at your cleaning). Dr. Brett started his life being delivered at Rose hospital in Denver, by one of our patients! A few years passed, and he ended up in St. Louis for his undergrad at Washington University – and he's a proud alumnus. After obtaining his dental degree at the University of Pennsylvania School of Dental Medicine, he returned home to Denver to practice with his father Dr. Alan Levin. Having served the Glendale/Cherry Creek area for over 20 years, Dr. Brett values the "idyllic" relationships he has created with his patients. (Isn't that what dreams are made of?) He is committed to upholding the traditions of Espire Dental while incorporating the best of modern dental practice technologies.
Dr. Brett is one of a select few clinical instructors at the prestigious Kois Center, a clinical program designed to integrate the latest advances in esthetic, implant, and restorative dentistry. As a leading Denver cosmetic dentist specializing in dental veneers, same-day crowns, and clear aligners, Dr. Brett is uniquely qualified to give patients the smile of their dreams. If you're looking for that perfect smile, we've got the perfect dentist for you.
Dr. Brett is a respected member of the Denver dental community, having served on the board of the Metro Denver Dental Society (twice) and being awarded 5280 Magazine Top Dentist every year since 2008. He has also traveled on medical mission trips, providing dental care to communities in need. He's smart, talented, philanthropic, and passionate about patient care…plus he skiis! What's not to love? Reserve your appointment today and experience his personalized service and caring approach first-hand.
Location Map