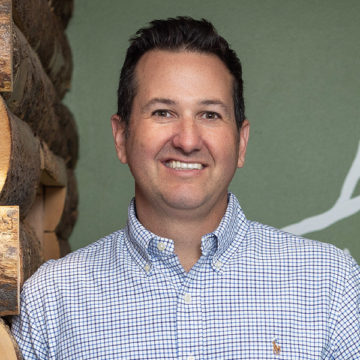 Specialties
From the Dentist - Sponsored
Dr. Bryan Savage is proud to be a 5280 Magazine Top Pediatric Dentist for 12 years in a row!
Dr. Bryan (or Dr. B) created West Metro Pediatric Dentistry in 2008. Born in Connecticut, he grew up in Littleton and graduated from Chatfield Senior High. He is a proud 1997 graduate of Colorado State University (go Rams!). He completed his Dental School graduate program at the University of Colorado Health Sciences Center in 2003, and his Pediatric Dental Residency at Texas A&M Baylor College of Dentistry in Dallas in 2007. He has been board-certified with the American Board of Pediatric Dentistry since 2008, and has hospital credentials at Childrens Hospital Colorado. He is an Adjunct Faculty Member at Denver Health where he enjoys spending one day per week working with the best and brightest pediatric dental residents. He contributes to organized dentistry as an officer of the Metro Denver Dental Society. He is a member of the American Academy of Pediatric Dentistry, the American Dental Association, and all of their regional, state, and local affiliates. Most importantly, he and his wife, Krissy, are parents to Steven (a student at Iowa State University) & Colin (a student at Heritage High School). Dr. Bryan loves cycling, skiing, and with his family.
Dr. Bryan Savage, Dr. Ines Quintanilla, Dr. LaShica Young, Dr. Katie Suslik and the team at West Metro Pediatric Dentistry provide board-certified pediatric dental care for children 0-18 years old at two convenient Denver Metro locations in Arvada & Centennial. Our mission (since 2008) has been to provide the children and adolescents of Colorado with oral health education, prevention, and treatment in a safe, comfortable, and caring environment.
Our offices in Arvada and Centenial are equipped with all the latest pediatric dental technology, as well as video games, toys and books to keep your child happy and engaged while visiting us. Our play areas, set up just like a Colorado campground in our Arvada office and a real log cabin in our Centennial office, are filled with fun toys and games.
Our primary focus at West Metro Pediatric Dentistry is providing fun, educational dental visits for your child. We love to start regular dental cleanings and exams at the age of one, and continue to see your child every 6 months through their high school years. Dr. Bryan, Dr. Q, Dr. L & Dr. Katie spend time at each visit talking about dental growth and development milestones, at home oral hygiene goals, and the importance of healthy food and drink choices for your teeth. Each and every visit ends with a visit to our kid-approved Toy Shop.
If your child has dental treatment needs outside of regular cleanings and exams, we have a comprehensive group of treatment options. All of our private treatment rooms offer nitrous oxide while your child relaxes and watches a movie overhead. When necessary, we also offer additional treatment options both in our office and at Childrens Hospital Colorado.
As board-certified pediatric dentists, Dr. Bryan Savage, Dr. Ines Quintanilla, Dr. LaShica Young, & Dr. Katie Suslik have all received extensive additional training to help patients with dental anxiety, special needs or any medical conditions that may need a more personally-tailored dental visit. Just let us know when scheduling and we can talk about what options might work best for your child.
At West Metro Pediatric Dentistry, we believe so strongly in getting a great jump start on healthy teeth that we offer FREE new patient visits for children under 2 years old. We offer early morning and late afternoon appointments, Monday through Friday, to help with those busy school schedules. Call us today to find a convenient time—we look forward to meeting your family!
Location Map