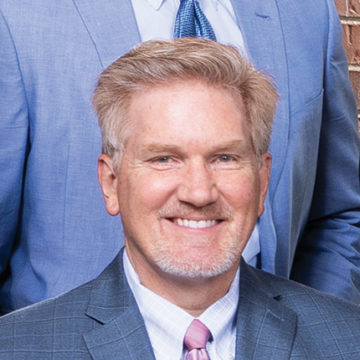 Reed Orthodontics
20971 E. Smoky Hill Road, Suite 200
Aurora, CO 80015
303-617-3333
reedortho.com
Specialties
Awards
5280 Top Dentist: 2021
From the Dentist - Sponsored
Our practice philosophy is centered on service to each individual with whom our practice has the opportunity to come in contact with. Our office goal is to do "Whatever It Takes" to make each person feel special, recognized and cared for as we build self-esteem and confident smiles through state of the art orthodontic therapy.
Top 10 Reasons To Choose a "Reed Orthodontics" Smile
Results: Attention to facial harmony, in addition to a beautiful smile.
Individuality: Your concerns are addressed; each patient is recognized and treated as the special individual that they are.
Experience: Dr. Reed and Staff with over 155 years of service.
Technology: Insignia and Damon System (more comfortable, faster treatment time), digital photos, x-rays and treatment chart for improved communication.
Accessibility: 24 hour on-line access to your account, appointments & financial history.
Environment: Our beautiful offices includes many amenities to make your visit more comfortable and fun: contests, theme days, games, "movie glasses", etc.
Consistency: You'll see the same doctor every time!
Comfort: Advanced "memory wire" for faster, more gentle movement. Seldom need extractions due to arch development.
Customization: Advanced technology with an emphasis on personal attention to the individual.
Testimonial: Over 60% of our patients are referred by previous and existing patients.
Our happy, friendly staff work as a team and it shows!
Let us put a smile on your face! Check out our website at reedortho.com and join us on our Facebook page.