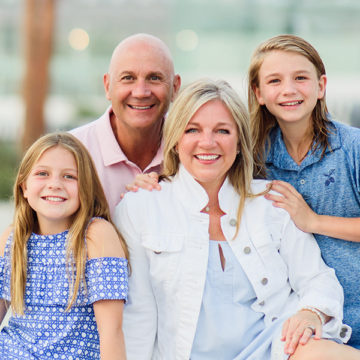 Specialties
From the Dentist - Sponsored
Dr. Esposito is honored to have been chosen by his peers as a 5280 Top Dentist in Oral and Maxillofacial Surgery. Dr. Esposito continues his private practice focusing on superior infection control, sterilization, individualized patient care and compassionate attention to detail. Dr. Esposito and his team strive to exceed the expectations of every patient, every day. As a solo-practitioner, patients rest assured that Dr. Esposito will perform the consultation, the operation and all follow up care. His talented team at the Implant and Oral Surgery Center excel at sterilization and infection control procedures, insurance management and the creation of a safe and comfortable environment for the patient's oral surgical needs.
Dr. Esposito is an expert in wisdom teeth extractions, placement of ceramic and titanium implants, oral pathology, orthognathic surgery, reconstructive bone grafting and facial trauma reconstruction. The incorporation of stem cell therapy and Platelet Rich Fibrin into our everyday practice has led to outstanding surgical success.
Dr. Esposito received his degrees from Cornell University, the University of Connecticut School of Dental Medicine and Vanderbilt University School of Medicine. After receiving his medical degree from Vanderbilt University, Dr. Esposito received his Board Certification from the American Board of Oral and Maxillofacial Surgeons, he is a Diplomate in the International Congress of Implantology and was awarded his Fellowship in the American College of Surgeons. This continued dedication to excellence has benefitted patients throughout his decades in practice.
Dr. Esposito is grateful for this honor, and the support and trust of his peers in dentistry and medicine.
Location Map