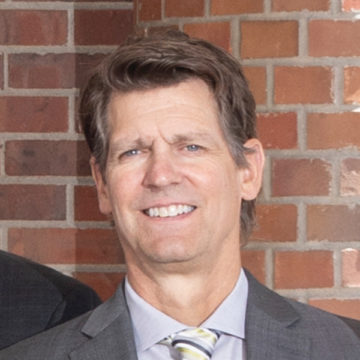 Cody Dental Group
4301 E. Amherst Ave.
Denver, CO 80222
303-758-5858
codydental.com
Specialties
From the Dentist - Sponsored
Douglas W. Smith, D.D.S., grew up in Des Moines, Iowa, and graduated from the University of Iowa in 1986 with a Bachelor's Degree in General Science with a minor in Sociology. In 1990 he received his Doctor of Dental Surgery degree from the University of Iowa College of Dentistry. Upon graduation he joined the Cody Dental Group and became a partner in 1993.
From 1992-2000, Dr. Smith completed his curriculum in occlusion and comprehensive dentistry from the L.D. Pankey Institute for Advanced Dental Education in Key Biscayne, Florida. He has also received advanced training in occlusion and TMJ disorders from the Dawson Center for Advanced Dental Study and The Piper Education and Research Center in St. Petersburg, Florida.
In 2004, Dr. Smith was elected into membership and currently serves as the President of the Denver Academy of Restorative Dentistry. Throughout his career, he has volunteered his time and services to worthy organizations such as Colorado Foundation of Dentistry for the Handicapped (CFHD), Kids In Need of Dentistry (KIND), and the Big Brothers Big Sisters. Together with his wife Annette and two young sons, he enjoys hiking, skiing, mountain biking, attending sporting events, and traveling.
Location Map