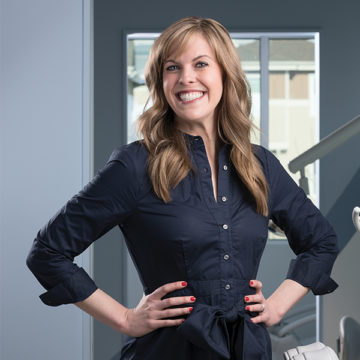 Lowry Pediatric Dental Health
8111 E. Lowry Blvd., Suite 200
Denver, CO 80230
303-343-2803
lowrykidsdmd.com
Specialties
Awards
5280 Top Dentist: 2021
From the Dentist - Sponsored
Dr. Jeanie Felton started Lowry Pediatric Dental Health in the summer of 2013. Since then, she has enjoyed watching her patients and her practice grow. Laser dentistry and non-invasive dentistry are two types of practices she is known for in the Denver area.
Dr. Felton and her team love teaching their patients to take pride in their dental health. They believe in spreading the message about how easy and fun the dentist can be. Their goal is to provide gentle treatment while making it a priority to know her patients and their parents. This helps to ensure good home care becomes an everyday practice.
Dental habits are formed at an early age, so getting a child comfortable at the dentist can make a big difference later on in life. Dr. Felton sees children as early as a dental need arises and recommends their initial dental exam by age one or within the first 6 months of the first tooth erupting.
The first visit to the dentist can be a life-changing experience and the LPDH team is excited to help and support from the very first moment. Come by anytime for an office tour, to meet Dr. Felton, or to just get a balloon!
Education + Accolades
D.M.D. from Case Western Reserve University; Certificate of Pediatric Dentistry from
Case Western Reserve University
Diplomat of the American Board
of Pediatric Dentistry