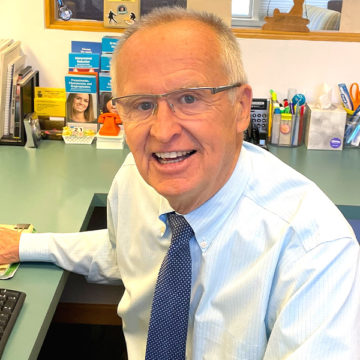 Specialties
From the Dentist - Sponsored
"Smiles for a Lifetime" has been Dr. Dankey's mantra and commitment to all of his patients for generations.
As a Board Certified Orthodontist, he welcomes modern treatments emphasizing less extraction of teeth using dental arch development. The Damen reduced-friction braces or Invisalign Aligners are successful choices used in the office routinely. Their office also offers orthodontic evaluation for facial pain in the jaw joint and muscular area due to an
abnormal bite or occlusion.
The friendly, well-trained staff work in harmony with Dr. Dankey's positive optimistic personality and attention to
detail! Their office believes all patients can be evaluated and offered a plan to align the teeth improving personal confidence with a great smile.