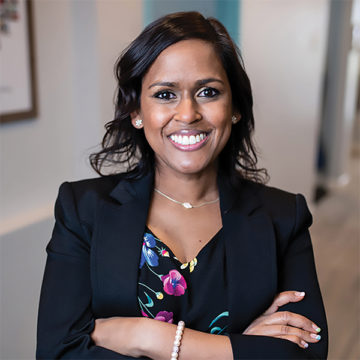 Specialties
From the Dentist - Sponsored
Dr. Lisa Phillips is a board-certified pediatric dentist in Downtown Westminster, CO. She is the founder and owner of Hope Pediatric Dentistry. She is honored to be named a Top Dentist by other dentists in the Denver Metro area.
Dr. Lisa felt right at home in Colorado after she graduated from residency at Children's Hospital Colorado. Her path to Colorado started in Nashville, Tennessee, where she graduated with honors from Meharry Medical College in 2006. She continued her education with an Advanced Education in General Dentistry Residency at Bay Pines VA Medical Center in Florida prior to her Pediatric Dental Residency in Colorado in 2008. She is a valued participant of many philanthropic and volunteer opportunities. Dr. Lisa serves as a Board Member and a Committee Chair for Kids In Need of Dentistry, a nonprofit organization committed to low-cost, high-quality dental care for children in Colorado.
Connecting with families and creating lifelong relationships with them brings Dr. Lisa so much joy. She and her talented team love creating a warm, joyful, fun, and relaxed environment for kids and their families. Hope Pediatric Dentistry offers a safe and nurturing environment where every child is treated with the greatest respect and compassion. Dr. Lisa and her team are committed to help young patients grow into adulthood with functional, healthy, confident smiles — and to have positive feelings about caring for their oral health!
"Being a pediatric dentist is one way I serve and strengthen others. I love what I do and am humbled to be entrusted with your child's smile." -Dr. Lisa
Location Map