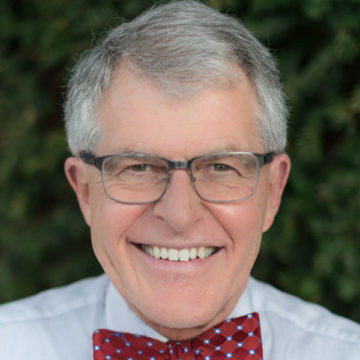 Specialties
From the Dentist - Sponsored
After graduating from the University of Nebraska Medical Center, College of Dentistry and completing a hospital residency at the University of Colorado Medical Center, Dr. Frank has been practicing dentistry in Colorado for over 30 years. He is a Fellow, American Association of Hospital Dentists, and has studied under mentors at The Dawson Center for Advanced Dental Studies in St. Petersburg, Florida.
Dr. Frank has an emphasis on minimally invasive, conservative dental procedures to bring the joints, muscles, bones and teeth into harmony with one another for optimum function and beauty of the teeth and smile. The entire staff of this small, single doctor practice shares his enthusiasm and passion for excellence in total health and prevention in all patients. We use state of the art technology including digital x-rays using 90% less radiation and a digital scanner for virtual records of the teeth. We practice standard of care guidelines in hygiene and infection control throughout the office for everyone's safety.
Dr. Frank grew up in central Pennsylvania and went to Penn State for his undergraduate degree and received his commission as an officer in the U.S. Navy through the NROTC program. After his service in the Navy he received his Masters degree in Microbiology and worked for the U.S. Environmental Protection Agency.
He has received honors as a member of Omicron Kappa Upsilon dental honor society, The American Academy of Oral Medicine, The Colorado Prosthodontic Society, and is a Life Time member of the American Dental Association, The Colorado Dental Association and the Metropolitan Denver Dental Society.
In his spare time, he likes to camp with his wife and two dogs, fly fishing and learning to play his hammered dulcimer.