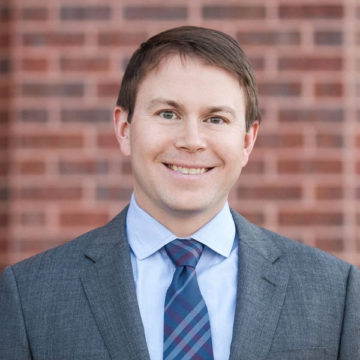 Colorado Gum Care
11178 N. Huron St.
Suite 100
Northglenn, CO 80234
303-457-9617
coloradogumcare.com
Specialties
Awards
5280 Top Dentist: 2022
From the Dentist - Sponsored
Dr. Matthew A. Johanson received his Bachelor's Degree in Biochemistry magna cum laude from Middlebury College and received his dental education at the University of Connecticut School of Dental Medicine.
During his dental education at UCDM, Dr. Johanson was the recipient of the Opinsky Scholarship for academic achievement, the Listerine Award of Excellence for outstanding research relating to Periodontology, and the AAP Dental Student Award for achievement in Periodontology. Dr. Johanson completed his specialty training and received his Master's Degree in Periodontics from the University of Texas Health Science Center at San Antonio.
Dr. Johanson is a Diplomate of the American Board of Periodontology. Dr. Johanson has been selected by 5280 Magazine as a Top Periodontist. Dr. Johanson has speciality training in Dental Implants, Periodontal Plastic Surgery, Advanced Bone Grafting, Full Mouth Rehabilitation, Dental Laser Therapy, IV Sedation, as well as Periodontal Disease Treatment.
In his free time, he enjoys skiing, biking, and running, Dr. Johanson also has two young children who keep him energized! Dr. Johanson lives in Denver with his wife Heidi, a physician at The Children's Hospital.