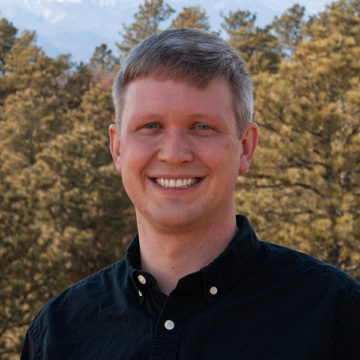 Specialties
Awards
5280 Top Dentist: 2021
From the Dentist - Sponsored
Dr. Michael Terveen was raised in the small town of Spearfish, SD where he grew up playing soccer and rough housing with his four younger brothers. As the eldest brother, Michael often helped his siblings extract their baby teeth, sparking his interest in dentistry. He decided very early that this would be his chosen career path.
Dr. Terveen earned bachelor's degrees in both biology and chemistry from the University of Sioux Falls, before completing his Doctorate of Dental Surgery from the University of Minnesota. While in school, he earned the Pre-doctoral Achievement Award from the International Congress of Oral Implantologists. After beginning practice in Albuquerque, New Mexico, Dr. Terveen established a private practice in Colorado Springs in 2015.
Dr. Terveen is committed to keeping pace with the rapid developments in the field of dentistry. Part of this commitment includes continuing his education. He has earned fellowship status in both the Academy of General Dentistry and the International Congress of Implantology. He also maintains membership in the American Dental Association, Colorado Dental Association, and Colorado Springs Dental Society, activities that allow him to collaborate and consult with other cutting edge professionals.
Patients enjoy Dr. Terveen's personal, individual, and attentive treatment. They know that his attention to detail and his encompassing expertise to improve their dental health, also positively impacts their overall health.
Dr. Terveen's office provides comprehensive care focused on providing an individually tailored dental experience. His team is well versed in all facets of dentistry, having had additional training in the areas of cosmetics, surgery, implants, dentures, sleep apnea, and many others.
Dr. Terveen has further specialization in two areas: minimally invasive dentistry, which focuses on preventing disease and saving as much of the natural tooth structure as possible; and cosmetic dental bonding, a process that improves the shape and color of the teeth without damaging the underlying structure. In combination, these techniques give patients both a beautiful and a lasting smile.
Outside of his dental obligations, Dr. Terveen enjoys spending time with his wife a son. He continues to play soccer, likes to get out in the mountains, and is working on a project at his home or in the garden.
Achievements
Fellow, Academy of General Dentistry; Fellow, International Congress of Implantology
Memberships
American Dental Association, Colorado Dental Association, Colorado Springs Dental Society, Academy of General Dentistry, International Congress of Implantology, Spear Study Club, Colorado Roots Study Club