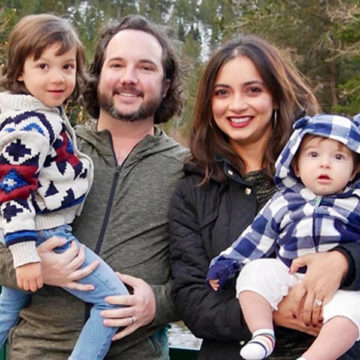 Hardy Pediatric Dentistry & Orthodontics
3200 Village Vista Drive, Suite 110
Erie, CO 80516
720-250-9136
hardypedoortho.com
Specialties
From the Dentist - Sponsored
Namrata Hardy is a Board Certified Pediatric Dentist who specializes in providing oral health care to infants, children, adolescents and individuals with special needs. Dr. Nam believes her role as a health care clinician for children is a genuine privilege and she loves watching her patients grow up before her eyes. Dr. Nam is committed to fostering these good oral habits from a young age. She loves empowering parents and children to take an active role in their oral healthcare. She believes every child is unique, and tailors her approach to meet their individual needs. Dr. Nam believes that positive dental visits from an early age, as well as regular visits to the dentist, are important factors in setting children on the right track to good oral health for a lifetime.
Q: What sets you apart or makes you top in your field?
A: Dr. Nam is happy to offer the best of what's new in dental technology with Laser Dentistry. In addition to being a Board Certified Pediatric Dentist, Dr. Nam is one of only a few dentists in Colorado that can offer you this high-tech laser treatment. Laser dentistry is accomplishing what dentists (and scientists) have been working hard to accomplish for years — making a cavity procedure drill-free and shot-free. The laser allows Dr. Nam to treat patients without injections in 99% of cases. This makes for a much less traumatic experience for most children. Our young patients also receive their dental care in a fraction of the time they were accustomed to from traditional drills. Laser dentistry is so much more comfortable for our patients and there is no time lost waiting to feel your face again! The numb feeling following traditional cavity treatment can be very bothersome to many children. Now kids get excited about coming to the dentist. Kids think the laser is cool!
Education + Accolades 
D.D.S from Tufts University School of Dental Medicine, Boston; Diplomate of the American Board of Pediatric Dentistry; Member of: American Academy of Pediatric Dentistry, Colorado Dental Association, Metro Denver Dental Society
Location Map