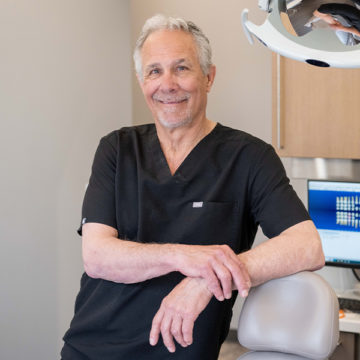 Specialties
From the Dentist - Sponsored
Dr. Carlson has been practicing since 1983 and he genuinely enjoys interacting with patients on a daily basis. He loves that he has been able to develop meaningful relationships with families he has seen at our office for over three decades.
Originally from Littleton, Dr. Carlson graduated from Arapahoe High School then attended college at Colorado State University in Ft. Collins. Dr. Carlson chose to become a dentist because he wanted to improve peoples' lives in a meaningful way, and dental work seemed like the perfect balance between a fulfilling professional and personal life.
After earning his DDS from Northwestern University, he completed his residency at Denver General Health. He has been practicing for more than 30 years, and Dr. Carlson feels that it is very important to stay up-to-date with dental trends, materials, and treatments, as well as new equipment and technology. With his commitment to continuing education and his never-ending pursuit of dental excellence, you can trust that you're in good hands with Dr. Carlson.
Location Map