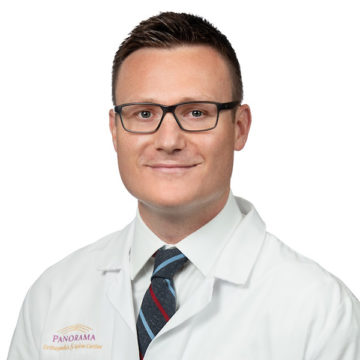 Specialties
Awards
5280 Top Doctor: 2021
Hospitals
From the Doctor - Sponsored
Daniel B. Haber, MD, is a fellowship trained orthopedic surgeon specializing in sports medicine and hip preservation. Dr. Haber's passion is caring for athletes of all ages and helping them return to the activities they love.
His areas of expertise include hip arthroscopy for hip impingement and labral tears, complex shoulder surgery, and knee ligament, meniscus, and cartilage surgery. He also performs shoulder replacement for advanced shoulder arthritis.
Dr. Haber has trained at some of the nation's top institutions – Dartmouth Medical School, Harvard Orthopedic Residency, and fellowship at The Steadman Clinic in Vail, CO – equipping him with the knowledge and skillset to provide world class care to athletes of all ages.
Dr. Haber currently serves as the team physician for University of Denver men's & women's soccer teams and remains a physician for the US Ski & Snowboard teams.