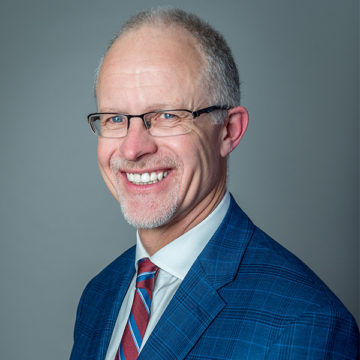 175 Inverness Drive West
Suite 200
Englewood , CO 80112
303-694-3333
www.ucdenver.edu
Specialties
Awards
5280 Top Doctor: 2004, 2006, 2007, 2008, 2009, 2010, 2011, 2012, 2013, 2014, 2015, 2016, 2018, 2020
Hospitals
From the Doctor - Sponsored
Dr. McCarty is a board-certified orthopedic surgeon and a fellowship-trained sports medicine specialist with a long-time interest in sports medicine and athletics.
His passion for treating the active individual stems from his playing days as a linebacker at the University of Colorado, where he earned all-conference honors.
In addition to his duties as head team physician for the University of Colorado athletic teams, University of Denver athletics and the Colorado Avalanche Hockey Club, Dr. McCarty's specialized practice involves the care of recreational and highly competitive athletes from the community.
In addition to his busy clinical practice, Dr. McCarty is very active in research, teaching, and writing in the field of sports medicine and knee and shoulder surgery. He has received grants and awards for his research and has more than 150 publications in the field of sports medicine.