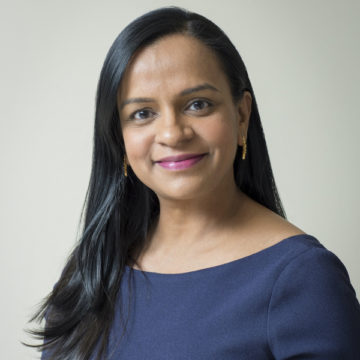 Specialties
Awards
5280 Top Doctor: 2018, 2019, 2020, 2021
Hospitals
From the Doctor - Sponsored
Dr. Laxmi Kondapalli is an award-wining, board certified reproductive endocrinologist at CCRM Fertility in Colorado. For the last three years, she received the designation of "Top Doctor" in the state of Colorado by 5280 Magazine. She received the AAMC Women in Medicine and Science Professional Leadership Award in 2013 and was named a Castle Connolly Exceptional Woman in Medicine in 2019 and 2020.
After completing her undergraduate degree at the University of Michigan, she received her medical degree from the University of Vermont College of Medicine where she was the recipient of the Carbee Award. During her residency training in Obstetrics and Gynecology at Northwestern University, she received the Michael Newton Award for Clinical Excellence in Obstetrics and Gynecology. Following residency, she remained at Northwestern and completed a post-doctoral research fellowship in reproductive biology. She explored the long-term consequences of cancer therapy on ovarian function and fertility, with a particular focus on improving fertility preservation options for cancer patients.
Dr. Kondapalli completed her Reproductive Endocrinology and Infertility fellowship and received a Master of Science degree in Clinical Epidemiology at the University of Pennsylvania. While a fellow, she received the NIH Reproductive Epidemiology Training Grant and conducted a prospective cohort study examining metabolic and developmental outcomes in children conceived by assisted reproduction compared to spontaneous conceptions. Her research interests center on fertility preservation, ovarian response to medical therapies, and assisted reproduction outcomes.
Her goal is for patients to be successful in accomplishing their desire for parenthood by providing comprehensive evaluations, applying the most advanced reproductive technologies, and developing customized treatment plans. She strives to communicate this information in a thoughtful and approachable manner, so patients are well informed and confident in their care.
Dr. Kondapalli practices at CCRM's Denver office in Rose Medical Center and at the CCRM Colorado Main Center in Lone Tree.
WHAT PATIENTS ARE SAYING ABOUT DR. KONDAPALLI
"My husband and I were diagnosed with infertility after trying to conceive naturally for a year. We were both 31 years old and were told that IVF would be our only option to become parents. It was not something we ever expected to hear, but I'm so glad we went through it all with Dr. Kondapalli. She was empathetic and understanding of all of my concerns and feelings, but also transparent about the road ahead of us. I always felt that she was being honest with us about our care and chances of success. Her positive attitude helped make the process a little easier and I felt confident each time we saw her. I can't recommend her enough!
"Words alone cannot convey how highly I respect and appreciate Dr. Kondapalli. The infertility journey is not an easy one, and like many others, I arrived at CCRM filled with both grief and hope. Dr. Kondapalli was frank and forthright about my prospects for successfully conceiving, and also encouraging and supportive. I would recommend Dr. Kondapalli to anyone struggling with fertility. She is an extraordinary doctor–an extraordinary person–and she made me a mother. I am eternally grateful to her!"