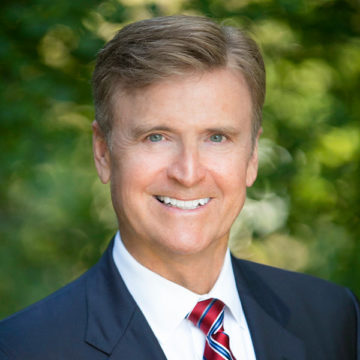 Dan Caplis Law
6400 S. Fiddlers Green Circle, Suite 2200
Greenwood Village, CO 80111
303-770-5551
www.dancaplislaw.com
Areas of Practice
From the Lawyer - Sponsored
Dan Caplis is a true trial lawyer. He recently won five multi-million dollar jury verdicts in a row in less than two years. His firm believes that Dan is the only trial lawyer in Colorado history to accomplish that. One of those jury trials resulted in the largest trucking case verdict in Colorado history, twenty-six million dollars. In his last 14 trials Dan has won jury verdicts far beyond the best offers made before trial. Many of those verdicts were ten times or more the amount of the offer.
Dan quickly points out that all of these victories are a total team effort, starting with his partner Babar Waheed. Dan calls Babar "one of the great legal minds of our era" and says that Babar's legal brilliance has been a key part of the firm's success.
Dan has been honored with the Pro Vitae Award from the Archdiocese of Denver, which was presented by Archbishop Charles Chaput; the Humanitarian of the Year award, presented by now Archbishop of Los Angeles Jose Gomez; and was named one of the 25 most powerful people in Denver by 5280 magazine. Dan has also received a multitude of top legal honors including recognition by Super Lawyers, The Best Lawyers in America, the Million Dollar Advocates Forum, and The National Trial Lawyers Top 100 Trial Lawyers.
Dan is an award-winning syndicated radio talk show host and a legal analyst who has been featured on Fox News, NBC, CNN, ABC, BBC, and in many of the nation's top newspapers including The Washington Post and USA Today.
As a former seminarian and the son of a police officer, it has been Dan's obsession to build a world-class firm for regular people. Dan believes that he and Babar have achieved that, and that their trial results prove it. As Dan likes to say "talk is cheap, actions speak louder than words, and results matter".
Location Map