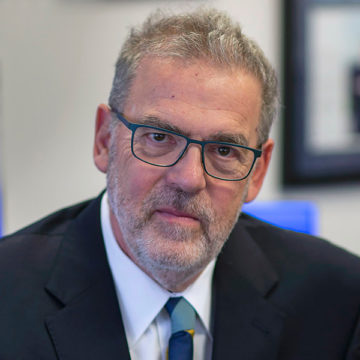 Chalat Hatten & Banker
1600 Broadway, Suite 1920
Denver, CO 80202
303-861-1042
chalatlaw.com
Areas of Practice
From the Lawyer - Sponsored
"When you need a personal injury lawyer, you need an advocate who listens to your story and understands the harms and losses you and your family have suffered. You need an attorney who works to make it right for you.
For clients facing a serious personal injury or wrongful death case, the choice of a law firm will have permanent consequences. Our lawyers understand. We also understand that in many situations it is important to respond immediately.
Jim Chalat has been selected by 5280 Magazine as a Top Personal Injury Lawyer for the past six years. He has also been named the Barrister's Best (2017) and People's Choice Best Personal Injury Law Lawyer by Law Week Colorado (2018). Our lawyers have earned the most prestigious credentials that plaintiffs' trial attorneys can receive from their peers. More importantly, our lawyers have earned the endorsements of their clients.
We are trial attorneys who represent people seriously injured or families whose loved ones suffered wrongful death in pedestrian, auto, truck, premises, skiing accidents, and in product liability and malpractice cases. A free consultation or second opinion with a lawyer—not a call center—is available simply by calling our offices.
We are available 24/7/365 by phone or e-mail.
Call 303.861.1042 or e-mail attorney@chalatlaw.com.
Credentials – Experience – Results
Location Map