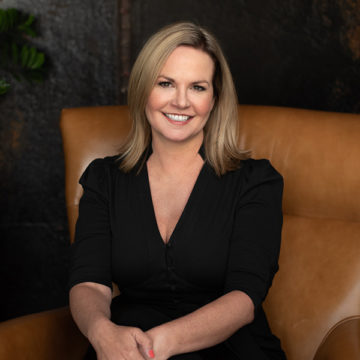 Stimson LaBranche Hubbard
1652 N. Downing St.
Denver, CO 80218
720-689-8909
slhlegal.com
Areas of Practice
From the Lawyer - Sponsored
For over 20 years, Marci LaBranche has handled high-stakes criminal investigations and trials, as well as complex civil litigation, in both state and federal court. She also assists with all manner of collateral consequences that can arise from being accused of a crime. Marci is known for her perseverance and ability to quickly learn and assess even the most complex of cases. She is the rare trial attorney who practices in the areas of both civil and criminal litigation.
In her criminal practice, Marci has won acquittals for her clients in both state and federal court. She has handled white-collar matters defending individuals charged with offenses including anti-trust violations, securities fraud, insider trading, tax fraud, and violations of FDA laws and regulations, as well as all manner of drug crimes and crimes against persons, including sexual assaults.
Marci has represented professionals from all business sectors who are facing either the possibility of a criminal charge or regulatory action or have been formally charged. She has defended individuals at every stage of criminal proceedings, from the inception of a criminal investigation through indictment and trial. Marci also defends against governmental forfeiture actions.
Marci is a Life Member of the National Association of Criminal Defense Lawyers and was recently appointed to its Lawyers' Assistance Strike Force. She has been a member of the Criminal Justice Act Panel since 2007 and served on its Standing Committee from 2014-2020. She also served on the Board of the Faculty of Federal Advocates from 2005-2007.
Since 2010, Marci has been recognized each year by Colorado Super Lawyers. She has also been repeatedly recognized by Best Lawyers and 5280 Top Lawyers for her work in criminal defense. Most recently, Marci was chosen by Best Lawyers as 2023 Lawyer of the Year for Criminal Defense: General Practice, Denver, and by Colorado Law Week as a Top Litigator of 2019.
Recent Representative Matters
Defended client charged with criminal antitrust violation in two multi-week jury trials in US District Court in
Colorado before obtaining dismissal of the indictment with prejudice.Client charged in state court with defrauding minority investors of $2,000,000 was acquitted following jury trial.
Obtained acquittals for multiple clients charged with sexual assault.
Secured dismissal of a federal criminal indictment after successfully proving the government violated client's Fifth Amendment rights by using testimony provided in a parallel civil proceeding.
Obtained a defense verdict following a federal civil jury trial in which the plaintiff sought millions of dollars related to an alleged sexual assault. As a result of that jury verdict, Marci's client was awarded civil litigation costs.
Location Map