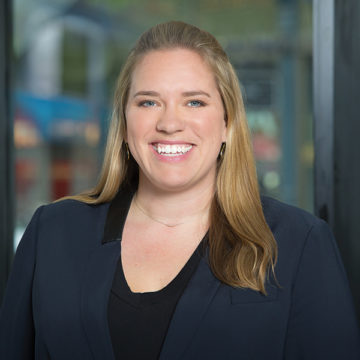 Recht Kornfeld
1600 Stout St.
Suite 1400
Denver, CO 80202
303-573-1900
www.rklawpc.com
Areas of Practice
From the Lawyer - Sponsored
Marnie's practice revolves around complex criminal defense, professional license defense and Title IX defense. She is a tenacious, compassionate and prepared lawyer when fighting for her client's rights and freedoms.
She represents individuals in state, municipal and federal court on criminal charges. Marnie has tried a multitude of serious felony cases and has secured complete acquittals in complicated criminal matters – including cases with charges of murder, attempted murder and sexual assault. She has also successfully represented hundreds of clients on both misdemeanor and serious felony cases, including sexual assault; securities fraud; COCCA / racketeering drug offenses; domestic violence cases; assault with weapons, murder, DUI, theft, menacing, burglary, trespass, drug possession, drug distribution and many others.
Marnie also defends complex white collar cases and cases involving corporate compliance.  For her clients that are licensed professionals, she is just as comfortable dealing with the Colorado Department of Regulatory Agencies, Department of Health and Human Services (TRAILS), Title IX investigators and school disciplinary boards, as she is in the courtroom. She also provides aggressive and thorough counsel for individuals who have not yet been charged but are under investigation.
Prior to joining Recht Kornfeld, P.C., Marnie spent eight years as a Colorado State Public Defender where she rose to a supervising attorney in the Arapahoe County Office, training and supervising young lawyers in the practice of law. During her eight years as a public defender, she defended thousands of criminal cases.