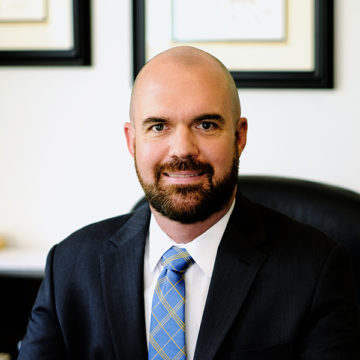 Areas of Practice
From the Lawyer - Sponsored
Michael Juba has extensive trial and litigation experience in all different courts across the state of Colorado. He has litigated hundreds of trials and contested hearings on issues ranging from simple traffic infractions up to homicide offenses. Mr. Juba offers individualized representation for his clients in a wide variety of matters, including municipal, state, and federal criminal cases, juvenile delinquency proceedings, civil protection order hearings, traffic offenses, pre-file representation in criminal investigations, state regulatory hearings, real estate disputes, landlord/tenant issues, civil litigation, post-conviction petitions, and appeals.
Mr. Juba is a recognized expert on the Constitutional rights of children and specializes in representing young people charged with serious offenses in adult court. He is a published author on the application of the 8th Amendment to children. He has been recognized by his peers and has been named to 5280 Magazine's Top Juvenile Defense Lawyers in Colorado every year for the past four years. Mr. Juba regularly teaches at legal conferences and law schools on the Constitutional rights of children and he co-founded a non-profit called Learn Your Rights in the Community, which educates children on how to exercise their Constitutional rights when interacting with the police.
Mr. Juba started his career at the Denver Trial Office of the Colorado State Public Defender where he represented hundreds of indigent clients in County Court, Juvenile Court, and District Court. A substantial portion of his practice remains defending people accused of all types of crimes, including crimes of violence, sex offenses, domestic violence offenses, traffic offenses, homicide offenses, property crimes, and others. He advises and represents clients during civil protection order hearings, which many times either precede or are concurrent with the filing of criminal charges. Mr. Juba regularly advises clients regarding pre-file investigations prior to the filing of potential criminal charges and interacts with law enforcement to ensure that charges are not filed. He offers holistic representation on criminal and juvenile cases, which starts prior to the filing of any potential charges, includes litigation through trial, and continues with representation during post-conviction proceedings, reconsideration motions, and appeals.
Mr. Juba is also a licensed real estate agent and landlord and focuses a portion of his practice on real estate law, disputes between landlords and tenants, and civil litigation. He offers advice to parties relating to real estate contracts, leases, and eviction issues. Mr. Juba is knowledgeable regarding the pitfalls in litigation involving real estate and landlord/tenant disputes, and offers help on creating and protecting your businesses, and drafting and interpreting real estate contracts and lease agreements. He represents both tenants and landlords on any disputes that arise during or after the term of the lease agreement.
Attorneys and clients turn to Mr. Juba when they need sound judgment and advice and when the stakes are high. Mr. Juba also gives back to the community by volunteering his time coaching youth sports teams and serving on the Board of Directors of several different organizations and non-profits. In his free time Mr. Juba enjoys spending time outdoors with his family and woodworking.
Location Map