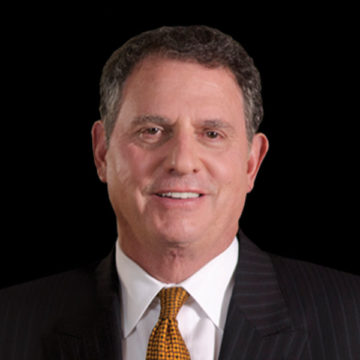 Burg Simpson Eldredge Hersh & Jardine
40 Inverness Drive East
Englewood, CO 80112
303-792-5595
www.burgsimpson.com
Areas of Practice
From the Lawyer - Sponsored
Michael S. Burg is one of America's leading trial lawyers, a best-selling author, legal expert, and founding shareholder of Burg Simpson Eldredge Hersh & Jardine. A legal champion for victims of corporate and individual malfeasance, negligence, overreach and abuse, Burg began his career fighting for the underdog and has gone on to successfully litigate some of the country's most high-profile cases of the past four decades. Under Burg's leadership, Burg Simpson Eldredge Hersh & Jardine has expanded to more than 60 attorneys across five cities. A national leader in mass tort and class action litigation, the firm has won more than $1 billion in verdicts, judgments and settlements on behalf of its clients.
During his 40-year career, Burg has been a vigilant consumer watchdog, representing thousands of individuals and helping their families overcome catastrophic injuries and immense hardship. He is an inductee into the Trial Lawyer Hall of Fame, an honor that recognizes his lifelong dedication to representing clients at the highest level. He has been named to The U.S. Legal 500's "America's 50 Leading Lawyers" for the past six years and is a recipient of the Clarence Darrow Award.
Burg was admitted to the practice of law in 1976 after receiving a J.D. from the University of Denver Sturm College of Law and a B.A. from the University of Denver. He's an Advocate and Life Fellow of the American Board of Trial Advocates, a Fellow of the Litigation Counsel of America, and serves on the board of Denver's Mizel Museum. Burg is a noted supporter of Toys for Tots, Make A Wish Colorado, Colorado Symphony Orchestra, and the Denver Bar Association Community Action Network.
Burg is also the author of the 2016 best-selling book, Trial by Fire: One Man's Battle to End Corporate Greed and Save Lives.
Location Map