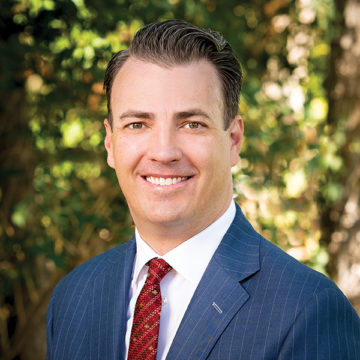 Areas of Practice
Awards
5280 Top Lawyer: 2022
From the Lawyer - Sponsored
Shawn D. Meade, Esq. is the founding partner of MyRights Immigration Law Firm. Since being established in 2011, MyRights Immigration Law Firm has grown to be one of Denver's leading firms dedicated to Immigration benefits and defense. The firm currently has two offices in Denver and employs 7 attorneys and over 30 legal and support staff. Mr. Meade has dedicated his entire legal career to serving immigrants from all over the world.
Mr. Meade has been successful in protecting immigrants against removal in immigration court and in defending immigrant rights in front of the Executive Office of Immigration Review, the Board of Immigration Appeals, the Administrative Appeals Office as well as through federal litigation with the Federal District courts and the Tenth Circuit Court of Appeals.
Currently, Mr. Meade leads the charge to challenge USCIS denials of lawful permanent residence by filing repeated complaints under the Administrative Procedure Act in Federal Court. These cases consistently lead to a grant of lawful permanent residence without appeal from the government.
Additionally, Mr. Meade has been successful in obtaining all types of affirmative benefits with the United States Citizenship and Immigration Services. These cases include lawful permanent residence, waivers, U visas, appeals, VAWA petitions, permission to reapply, Consular processing, cases with complex records, criminal cases, citizenships with issues on their background, and more.
Mr. Meade graduated from Brigham Young University with a Bachelor's Degree in Latin American Studies. He immediately continued his education and was awarded an academic scholarship to attend law school at the University of Denver, Sturm College of Law, where he graduated with a Juris Doctorate Degree. Mr. Meade passed the Colorado bar exam in 2008 and has been licensed to practice law since May 2008.
While Mr. Meade attended college, he put 2 years aside and volunteered with the LDS Mission within the hispanic community, where he learned Spanish. During that time, he gained a unique understanding of the challenges and opportunities that immigrants face in The United States.