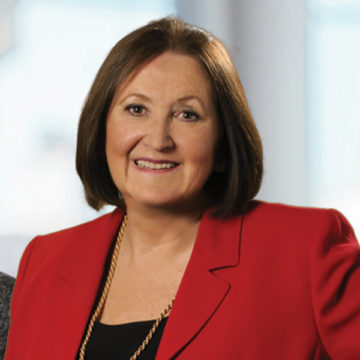 Areas of Practice
From the Lawyer - Sponsored
Suzanne Griffiths is the President, CEO, and Co-Founder of Griffiths Law PC located in Lone Tree, CO. Mrs. Griffiths has received many prestigious awards and accolades including most recently being named Top 25 Most Powerful Women in Business by the Colorado Women's Chamber of Commerce, 2019. Super Lawyers listed Suzanne Griffiths as one of the top 50 women and top 100 lawyers for the Super Lawyers list in 2017-2023. In Denver, 5280 Magazine selected Suzanne as one of Denver's Top Lawyers for 2016-2023. She is listed in Best Lawyers in America. She received the Outstanding Women in Business award in the large business category from the Denver Business Journal in August 2016. She was voted a Lawyer of the Year by CO Law Week in 2016. Additionally, Suzanne was voted as Barrister's Best "Family Law Lawyer" in Colorado in 2013-2022. CO Law Week described Suzanne as a "tenacious litigator and advocate" and also called her a "financial wizard and skilled negotiator." Not to mention, her law firm, was voted as the 2022 Denver Business Journal's Small Business Winner, 2015 Colorao Business Magazine's Top Company for professional services, and 2015 COMPANY OF THE YEAR in the small business sector by Colorado Women's Chamber of Commerce.
Suzanne has earned the highest possible AVVO rating, 10 out of 10. She also holds a pre-eminent AV-rating, the highest rating available from Martindale-Hubbell rating. Aside from her many awards, she has spoken at numerous conferences over the years and given countless presentations regarding all things family law, including presenting at the American Bar Association annual convention. Mrs. Griffiths specializes in high asset and high conflict cases in which complex financial and business assets are involved. Over Mrs. Griffiths' time as a family law attorney, she has encountered many different obstacles which have added to her diverse set of skills. She has been described as a "tenacious litigator and advocate" as well as a "financial wizard and skilled negotiator".
In addition to authoring numerous professional articles, Suzanne appeared on the "Dr. Phil Show" numerous times during the series "The Anatomy of Divorce", a three-part series filmed in Hollywood and Denver. She was also recently featured in the O Oprah magazine as well as Entrepreneur magazine. She has given several presentations on family law to national audiences. Lastly, Suzanne was a finalist for the Colorado Women's Chamber of Commerce Athena Award in 2018.
In addition to representing clients in the Denver and Colorado courts, she has been admitted to practice in federal court. She is a member in good standing of the Denver Bar Association, the Colorado Bar Association, where she is also a Foundation Fellow, and the American Bar Association. Suzanne received her degree from the University of Cape Town in 1978. She practiced in South Africa for 15 years before coming to the United States where she was granted permanent U.S. residency on account of her extraordinary ability in the field of family law. With 39 years of experience, Suzanne's unrivaled focus, creative case strategy, and attention to detail make her a very highly sought after litigator in the field of family law.
Location Map