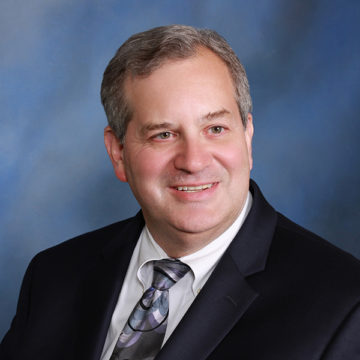 The Overton Law Firm
602 Park Point Drive, Suite 230
Golden, CO 80401
303-832-1120
overtonlawfirm.com
Areas of Practice
Awards
5280 Top Lawyer: 2021
From the Lawyer - Sponsored
Tom Overton knew what he wanted to do at a very young age. "I always wanted to be a lawyer," says Overton. "Early on, I understood that as a lawyer, I could help people who might not be able to help themselves."
As a trial attorney, Overton represents all types of businesses from Fortune 50 companies to family-owned operations, but his passion has always been representing local businesses and individuals. After working with a large national law firm in Denver, he founded The Overton Law Firm in 1989.
As an FYI, we were The Overton Law Firm for many, many years before we became Overton Lapuyade. Now, a few years later it's The Overton Law Firm again.
Overton advises clients who are or might become involved in lawsuits. He handles a wide variety of civil litigation.  During the last 35 plus years, Overton has handled virtually every type of business dispute: complex financial fraud, trademark infringement, corporate espionage, real estate disputes, disagreements over company ownership, injunctions against former employees, and more. "I understand how businesses operate and the problems they face," he says.
Tom Overton also handles cases involving serious personal injury and death. Overton has tried cases involving car and truck accidents and injuries from defective products. His experience includes cases with catastrophic injures and brain damage as well as most of the common injuries that result from motor vehicle accidents.
Overton has a heart for giving back to his profession and to children's causes. Overton has served on numerous boards in his profession and remains very active in The American Inns of Court. He served on the Jefferson and Gilpin County Judicial Nominating Commission. Overton and has served as the President of the Denver Children's Home and has been honored by CASA (Court Appointed Special Advocates) as a "Hero for Kids".
Tom Overton has been recognized by his peers for numerous professional honors, including: Super Lawyers Top100 Lawyers in Colorado (several times); Denver's Top Lawyers by 5280 Magazine; Best Lawyers in America; and the Bar Registry of Preeminent Lawyers. He is Board Certified in Trial Advocacy by the National Board of Trial Advocacy, and he is a member of the American Board of Trial Advocacy.