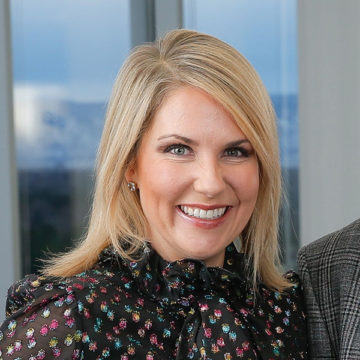 Awards
5280 Top Real Estate Producer: Black Diamond
Sponsored
Dad and daughters have been selling homes throughout the city and Denver suburban neighborhoods since 2005. The Hotz Group provides superior real estate services to valued clients. Together, they have almost 60 years of real estate experience.
The family grew-up in Cherry Hills where has sold homes continuously since 1978. He also managed a large real estate office in Cherry Creek and has been a Director of the Denver Board of Realtors, The Colorado Association, and the National Association of Realtors. Still, his clients come first. Larry says, "Moving can be a stressful time, especially if something goes wrong in a real estate transaction. I enjoy helping my clients enjoy the thrill and excitement of a new home while they leave any problems to me."
Elizabeth has been selling homes since 2005. She graduated from Purdue University and is active in many local charities. Her clients love her charming enthusiasm and depth of real estate knowledge. Meredith joined the Hotz Group in 2014 after graduating from Colorado State University. Meredith has been a longtime supporter of many non-profits and spends her days off with her three rescue dogs. She loves the Colorado lifestyle and believes that homeownership is one of the best ways for people to invest their hard-earned money.
Almost half of their clients are moving into or out of town. So, they can handle your local move or your Denver relocation needs also.
Download The Hotz Group free Phone App to search all Denver MLS homes for sale. Search local! We will never share your data! DOWNLOAD HERE.