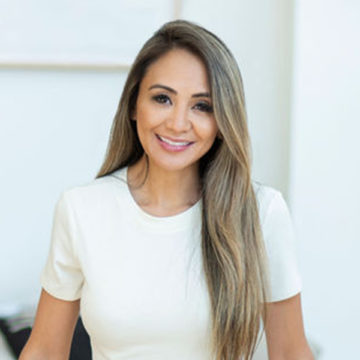 Awards
5280 Top Real Estate Producer: Black Diamond
Sponsored
When searching for the personification of the American Dream, one needs to look no further than Loan Kim Hau. A daughter of immigrant parents, Loan has built a career and business helping others realize their dream of home ownership.
Growing up in the Mile High City, Loan is intimately familiar with the breathtaking views of the Rockies, the full breadth of activities Colorado offers, and the growth of Denver graduating into a modern metropolis. She's applied this knowledge to her current venture – real estate. Specializing in residential, Loan Kim Hau has been a licensed and practicing Real Estate Agent in Colorado since 2015. She walks her clients through the buying process, helps those that are selling maximize their return, and works with investors navigating the sizzling hot Denver real estate market.
Loan's passion for real estate was born out of a need to assist her first generation Vietnamese-American parents build their dream home at 16 years old. This transformative experience, combined with her background in sales, compelled Loan to the world of real estate where she builds relationships and helps her clients achieve their dream home.
To Loan, educating her clients, while providing the highest level of integrity and transparency throughout the process, is of paramount importance. She's also keenly aware of the importance of a personal approach with each client. It was her parents who instilled compassion into their children, and it carries through into her work today.
Always looking for that next challenge, Loan's latest passion is new home construction. She has an appetite for architecture and new developments, so it's only fitting that she guides the process from concept to reality.
It's not all just work for her! Loan enjoys spending time outdoors with her 5-year-old son. Exploring culinary delights and live music outings with friends & family is how she prefers to spend her free time.
This is Loan Kim Hau's American Dream. It's her mission to help her clients realize theirs.