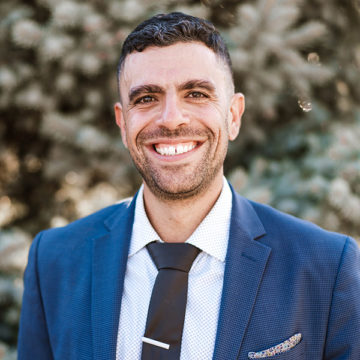 Awards
5280 Top Real Estate Producer: Black Diamond
Sponsored
When Tony is helping clients purchase or sell a home, he provides utmost care, service, and attention. This will be largest single transaction of many clients' lives, and his job is to ensure that it is a worry-free process. Born and raised in Denver, Tony has an invaluable insight into ever-changing and exciting market. He prides himself on his local knowledge, his keen eye for quality, and his ability to assess a sale from an investment standpoint.
Tony is a top 5% agent in the Denver metro area. The responsiveness and thoughtfulness he provides to his clients is unparalleled. The real estate process can often be confusing and frustrating, and his goal is to efficiently navigate avenues and alleyways of a deal.
When Tony is not house-hunting and negotiating contracts, he can be found in the mountains with his wife and his daughters, Ruby and Hazel. Tony enjoys mountain biking, snowboarding, fly fishing, camping, and traveling. He is always looking for an adventure, and his mantra is "it is more fun to have fun, than to not have fun." Tony's friends are his clients, his clients become his friends, and he can't wait to build a lifelong relationship with you.