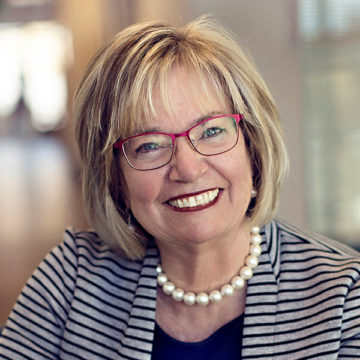 Awards
5280 Top Real Estate Producer: Double Black Diamond
Sponsored
Anne Dresser Kocur gives new meaning to passion and drive as a Top Real Estate Advisor for LIV Sotheby's. For over 25 years, Anne has been able to streamline her strategies and become a skillful negotiator, always acting in the best interest of her clients. If you ask Anne how she is consistently ranked #1, her response will be, "When you have a passion for what you love to do, it is not work." Day or night, her top priority is accessibility to her clients—ensuring they feel secure throughout the real estate process. Whether Buyer or Seller and regardless of price point, Anne is the one you can trust to get you to the closing table. Anne knows all the valuable intricacies of Denver's finest neighborhoods…what sells, recognizing a solid investment, and how to navigate the realities of the market. To Anne, it is more than being a real estate agent, it is about being a friend and a confidant.
Anne had a record-breaking 2022 with 102 closed transactions—but for Anne, it's not about the numbers. Anne prides herself on the experience she provides all her clients, through her Red-Carpet Service. "My dedication to exceptional service combined with the LIV Sotheby's unparalleled global brand creates a winning combination." Her commitment to making lifetime clients has afforded her the accolades listed below. Anne has a true passion to give back. She enjoys supporting Children's Hospital, Craig Hospital, Rising 4 Rett and Make-A-Wish Foundation, among many other charities.
The Denver real estate market continues to change; Anne Dresser Kocur remains the same—dedicated and determined to go above and beyond to meet all your real estate needs. Now more than ever, it is important to select the right broker who has a wealth of knowledge and a professional approach to negotiations.
Awards + Affiliations
#1 Individual Broker at LIV Sotheby's International Realty
#1 Individual Producer for Denver Metro Association of Realtors
#1 Individual Broker in Denver Metro Area
Over 95% Client Repeat/Referral Rate
5280 Excellence Award Winner
Years of Corporate Relocation Experience
Extraordinary Service in Every Price Range