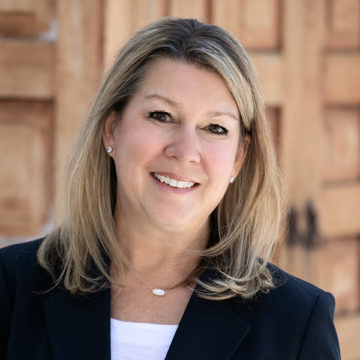 Awards
5280 Top Real Estate Producer: Black Diamond
Sponsored
With 16 years experience in the Denver real estate market, Chriss brings a wealth of knowledge to her clients and is a trusted resource for all listing and buyer needs. The market has shifted and working with an experienced agent today is more important than ever. You want to work with someone who will get the job done and can help guide you with value and pricing to ensure you are listing and buying at the correct price. Chriss is an excellent communicator with serious attention to detail, this combined with the Coldwell Banker global brand will make buying or selling your home with Chriss a success.
Chriss loves what she does and it shows. Her work ethic, determination, professionalism, and negotiation skills are just some of the reasons she is a top producer at Coldwell Banker. She is available day or night to answer all questions and ensure a smooth transaction. She believes that honesty and integrity go a long way, which is why her clients refer her time and time again. Chriss began her career in real estate as an investor and has built her business year over year and is in the top 3% of all agents worldwide at Coldwell Banker.
Rising interest rates, inflation and post Covid. How does this affect today's market? Call me to find out. I am available to help with all your real estate needs. With over 60 transactions closed in just the past two years, Chriss provides exceptional service for all her clients and will make sure whether you are buying or selling, you get to the closing table.
Awards + Affiliations
Coldwell Banker International Presidents Premier and Presidents Elite Awards 2020, 2021, 2022 Coldwell Banker Presidents Circle, Diamond and Sterling Awards 2015-2019, Yearly recipient of the Denver Metro Board of Realtors Excellence Awards